vBloc Therapy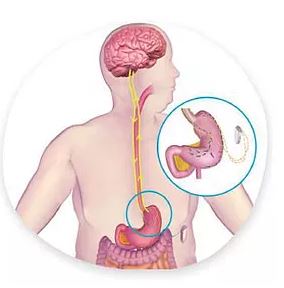 A weight loss option that allows you to eat the same kinds of food as friends and family.
​
A safe alternative that provides meaningful weight loss.
Weight loss without impacting your lifestyle.
How it works
It takes intelligent technology used safely for years in pacemakers and applies it to the vagus nerve - making it a less invasive weight loss alternative.
​
Is it safe?
vBloc Therapy is the safest implanted device for weight loss.
Call us to schedule for a consultation today, (302) 660-9470.
www.vbloc.com ​ ​